Savory Pumpkin Dip With Bacon | An Affair From The Heart
Who doesn't love a fall appetizer to munch on before a Husker football game? If you are looking for something mouthwatering then you have come to the right place. Today we are featuring Jisa's Farmstead Cheese and Nebraska Star Beef! We would also like to shout out An Affair From The Heart for this mouth watering recipe!
Who is Jisa's Farmstead Cheese?
In 1946, Lad Jisa started a dairy farm outside of Brainard, NE. In the spring of 2005, his son, Dave Jisa, started making great tasting cheese from their own pasteurized whole milk.  
The Jisa family upholds the highest standards in making sure that their cheese is made in a clean and sanitized environment. Their mission is to provide consumers with a full flavor, whole milk farmstead cheese, using natural resources to feed people, create jobs and care for their land, provide consumers with a full flavor, whole milk farmstead style cheese.
Who Is Nebraska Star Beef?
Nebraska Star Beef is a small, family run beef producer out of Holdrege, Nebraska. Their main goal is to produce the highest quality beef available.
The origins of Nebraska Star Beef start back in 1857 (The same year Nebraska became a state!) on the fertile Platte Valley. Raising cattle has always been in their blood. Through storms of Mother Nature and the stock market, their business has successfully grown over the years. They aren't just cattlemen, but Nebraska cattlemen, and that is an honor. 
Ingredients:
Instructions:
Cream together cream cheese, pumpkin, paprika, and Nebraska Star Beef Salt, Pepper, Garlic Seasoning.
Stir in Jisa's Farmstead Cheese.

Fold in bacon and green onion. Sprinkle with reserved bacon and green onion. 
Serve immediately or refrigerate until ready to eat. 
Serve with crackers, veggies, or sweet potato chips.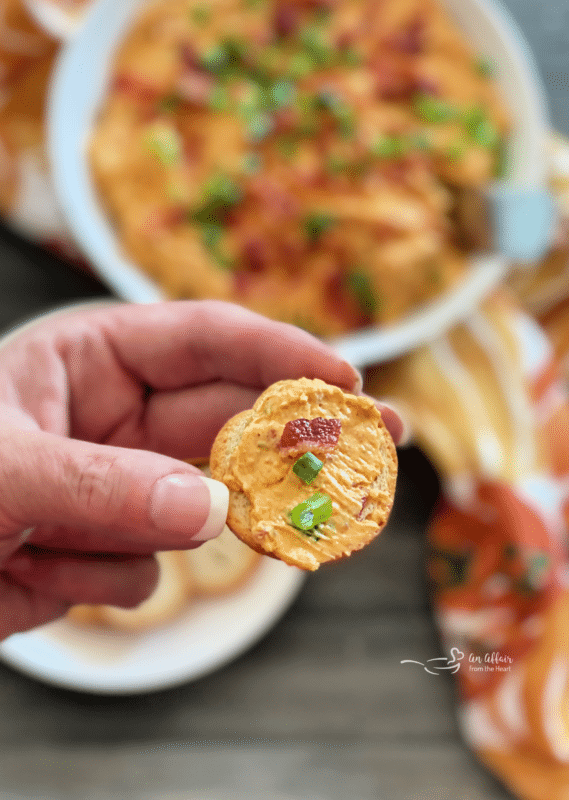 CHECK OUT MORE RECIPES FROM AN AFFAIR FROM THE HEART!
CHECK OUT ALL THE PRODUCT FROM JISA'S FARMSTEAD CHEESE!
---