Who loves a little sweet and salty treat that is easy and affordable to make? If you do, you're in the right place! This recipe has the perfect amount of chocolate, salted caramel, and popcorn crunch that will have you reaching for one more handful after the next. Today we will be featuring Hilger's Agri/Natural Popcorn, Preferred Popcorn, and Baker's Candies. We would also like to give a shout out to An Affair From The Heart for this recipe!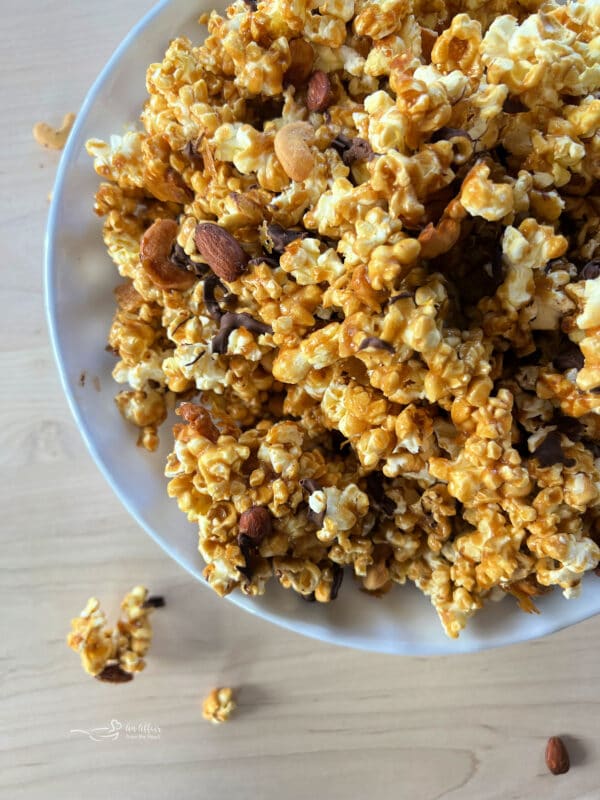 Who is Hilger's Agri/Natural Popcorn?
Daniel and Mary Hilger produce the highest quality probiotically grown popcorn on their 50 acres of land in Bellwood, Nebraska. Many ask what the difference is between Hilger's popcorn compared to generic brands, the answer is Hilger's popcorn is grown with far fewer chemicals than larger brands that make it a healthier snack option@
The rapidly growing popcorn business of Preferred Popcorn started in the Platte River Valley of Nebraska. Here is where Norm Krug, a young farmer with a love for popcorn and grit, learned how to be successful in the popcorn agronomy through many obstacles. Norm poured all he had into this business lifestyle, he can proudly say it has paid off. His business is flourishing in 70 different countries, supplying some of the largest movie theaters with his famous, local popcorn. 
Kevin Baker started his career in the aero-space industry. His love for technology blossomed here. Kevin set out to build and design the automated production line that was capable of mass producing the superlative chocolate meltaway. With so much money saved, Kevin purchased the best ingredients to create the best chocolate sold in the Midwest. Baker's Candies was founded in 1987. The chocolate candies with colorful foil were a hit to the public by Valentine's Day of 1988. The company produces 1/2 million pounds of chocolate each year! 
Ingredients:
1/4 heaping cup salted cashews
1/4 heaping cup salted almonds 
1 cup Brown Sugar
1/2 cup light corn syrup 
1/2 (1 stick) salted butter
1 teaspoon baking soda 
Instructions: 
1. Preheat oven to 250 degrees F. Cover a baking sheet with parchment paper or a silicone baking mat. 
2. Spread popped popcorn and nuts over the prepared baking sheet. 
3. In a saucepan over medium heat, melt butter, brown sugar, and corn syrup
together. Stirring occasionally. Bring it to a boil, let it boil for 2 minutes, then remove it from the heat. Stir in baking soda. 
4. Immediately pour the caramel over the popcorn and nuts and stir to coat. 
5. Place the baking sheet in the preheated oven, and bake for 45 minutes, stirring every 15 minutes during the cooking time. 
6. Melt the chocolate chips in 30-second intervals in the microwave, stirring until smooth. Use a fork to drizzle over the top of the popcorn mixture. Let sit on the counter until set. 
7. ENJOY!!!
---