Mom's Taco Casserole | Chessy Casserole | 5 Minute Prep!
Looking for a delicious recipe with little prep time? Mom's Taco Casserole is a quick and tasty meal that's sure to win the family over. Even the kids! It has a variety of veggies with McLean Ground Beef, layered with cheese and Doritos!
Who is McLean Farms?
McLean Farms started with a dairy purchased by Ralph and Maxine McLean of rural Benedict, NE in 1939. Ralph taught his children how to mix feed, care for the cattle and run a successful business.
Ralph's son, Jim McLean continued the farming business and added finishing fed cattle to the operation starting with 100 bucket calves in 1961. Today, Jim's interests in cattle feeding and maintaining the family farm are still strong.
Jim's sons are the third generation of McLeans involved in the family business. All of the boys have been involved in the operation one way or another, which have included crop production to maintaining the machinery.
The fourth generation of the McLeans are learning the cattle business, the importance of a strong work ethic and how to maintain the family farm from Grandpa and their dads.
1 pound McLean Ground Beef
1/2 cup Chopped Onion
1 (4 ounce) can Green Chiles
1 1/2 cups Water
1 package Taco Seasoning
1/2 cup Chopped Green Bell Pepper
1 1/2 cups Coarsely Crumbled Doritos
1 (8 ounce) Package Shredded Mexican Blend Cheese
Sliced Green Onions for serving, if desired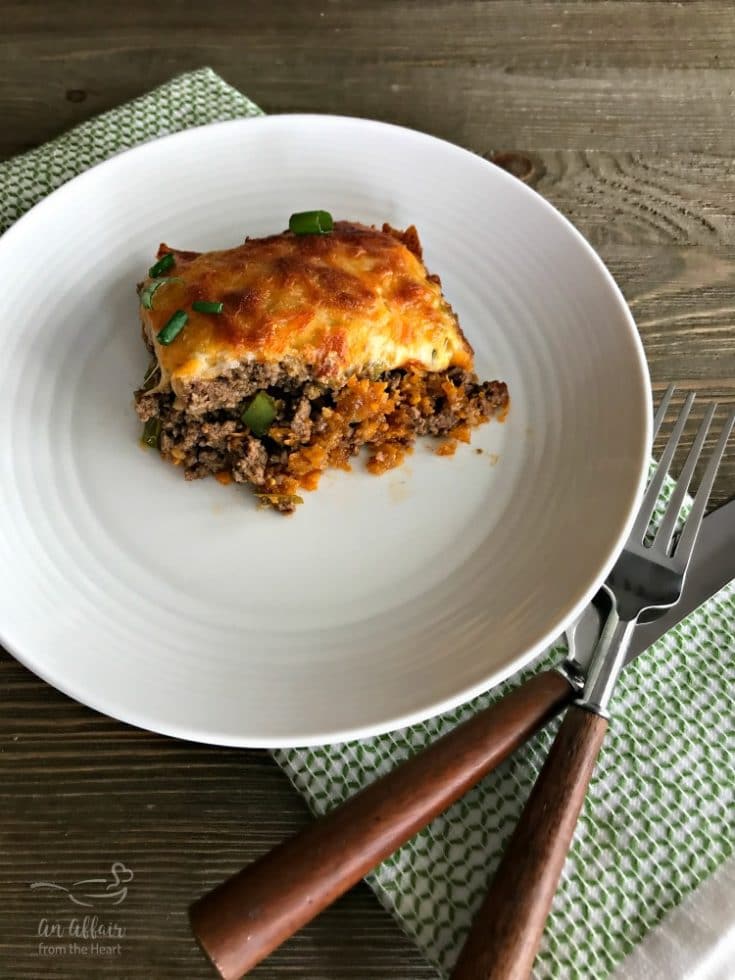 1. Preheat oven to 350 degrees.
2. Spray a 9x9 baking pan with non-stick spray.
3. Brown ground beef with onion. When it's almost done, add in the can of green chiles. Finish browning. Drain any excess grease.
4. Add in taco seasoning and water. Simmer.
5. Stir in chopped bell pepper.
6. Add crushed Doritos to the bottom of the dish, spreading evenly.
7. Top with meat mixture.
8. Add shredded cheese.
9. Bake 20 minutes or until heated through and cheese is nice and bubbly.
10. Let stand for 5 minutes before serving.
SHOP MORE MCLEANS BEEF PRODUCTS HERE!
---